Hi there – I'm Vlad. I'm from Ukraine. I got into sewing clothes and making accessories for our four-legged friends in early 2015. I have a Sphynx cat and two dogs. In the past, I bought cat and dog clothing from different sources, but I always had an idea on how to make it better. Once on my day off, I decided to sew something for my dog. My first clothing wasn't perfect, but I always had a vision of how to improve it. I'm still looking for a way of making it better, prettily, and most of all, more comfortable for cats and dogs.
I love and enjoy what I do because it allows me to be creative, while also helping animals stay warm and stylish.
I work hard to make sure that all of my products are made to the highest standards. My goal is to make the highest quality products possible and always put the needs of my customers first.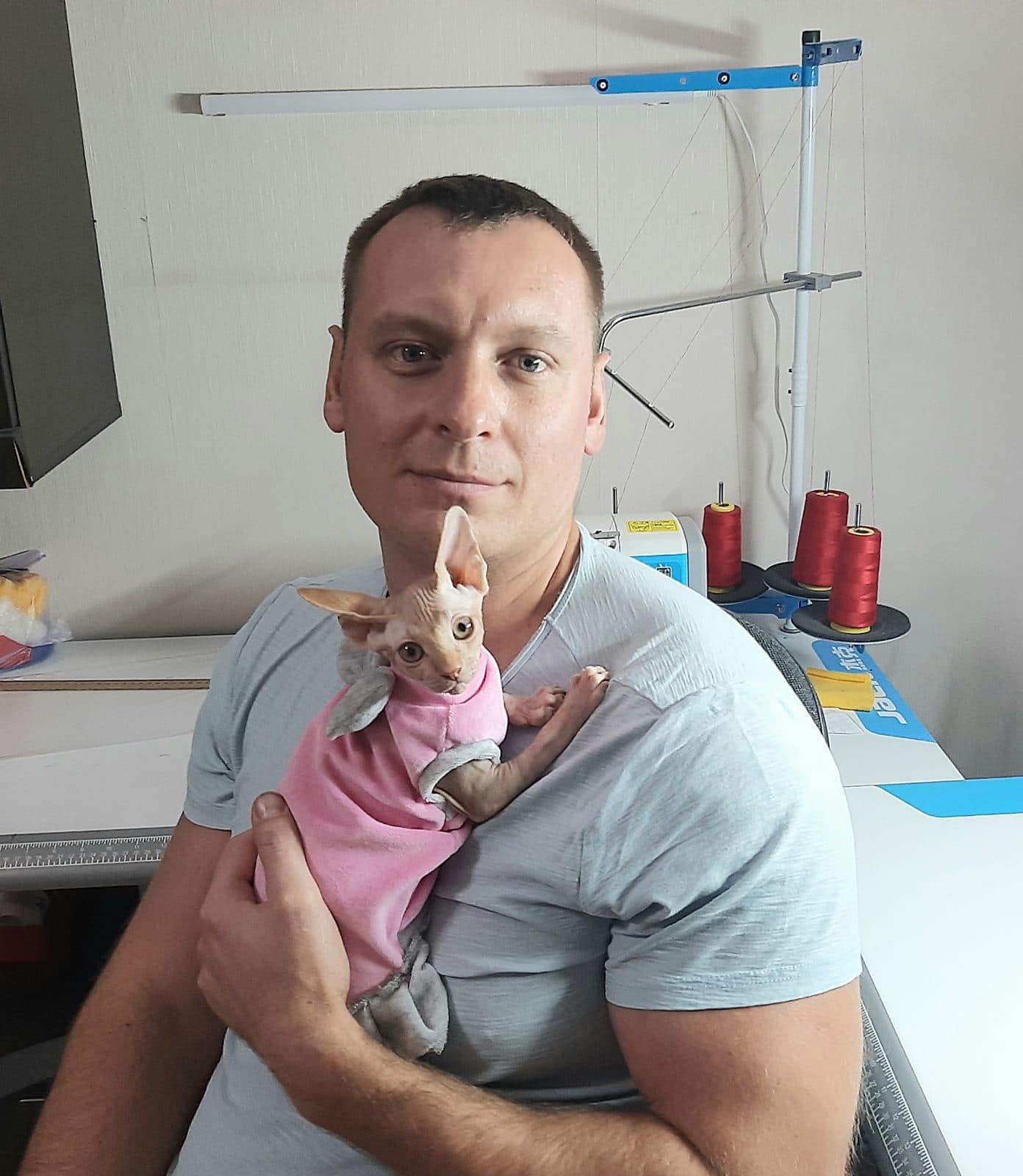 I'm a great cat lover, especially Sphynx Cats. It makes me happy to know that my creations are being enjoyed by other people's four-legged friends. If you would like to follow along on this journey with me then please join me!
Everything is handmade and made with love.
Thanks for considering me – I hope you'll give my products a try!
Feel free to message me with any questions or queries and I'll see what I can do.
My Sphynx Cat – Sonya
Sonya is a Sphynx cat. She spends her time doing all sorts of things, from sleeping on the couch to playing with a toy mouse. Sometimes Sonya likes to get up and explore new places in the house